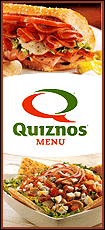 Boldin, who with Larry Fitzgerald forms arguably the best receiving tandem in football, said a trip to a Dallas chiropractor has greatly improved his strained left hamstring. The injury kept Boldin out of the Cardinals' 33-13 victory at Carolina in Saturday's divisional playoff game.
"I'll be out there Sunday," he said after practice.
Boldin said he was able to participate in all phases of practice, but in shorter spurts than normal.
He said he expected to be "real effective" in what would be the biggest game of his career.
"I don't see there being any problems, no hindrances or anything like that," Boldin said. "I'll just be myself and resume my regular role."
Coach Ken Whisenhunt held out final judgment on Boldin's status until he sees how the receiver does as the week progresses, but the coach was optimistic.
"If he continues to progress like we think he is, I have no doubts he would play," Whisenhunt said.
Boldin injured his hamstring on a 71-yard touchdown pass from Kurt Warner in the second quarter of Arizona's 30-24 wild card playoff victory over Atlanta. He tested the hamstring before the Carolina game and said he would have played if the team's medical staff had let him.
"Would it have been the smartest thing in the world? No," Boldin said, "but that's just me wanting to be on the field."
Boldin said the hamstring problem turned out to be related to a hip injury that sidelined him for three games last season.
"I thought it was just a hamstring but the way that my body responded told me that it was something different," Boldin said.
He flew to Dallas on Monday for treatment from chiropractor Robert Parker, whose patients include Boldin's former teammate Emmitt Smith. As Boldin explained, the earlier injury affected the muscles around the hip and eventually led to the hamstring problem.
"Muscles shut off, muscles around it worked extra hard," Boldin said. "...Correcting that and getting everything flowing the way it's supposed to helped out a lot. He told me once he set it straight it would be fine."
Boldin said he would do "as much as they allow me to" in practice this week.