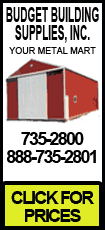 In his first news conference since being hired as the final authority on all Chiefs football operations, new general manager Scott Pioli would go no further Wednesday than to say he intends to visit with Edwards.
"I have a lot of respect for Herm. I had a chance to visit with Herm today," said Pioli, who spent the last nine years helping Bill Belichick build a dynasty in New England.
Pioli is not unfamiliar with Edwards. The Patriots and New York Jets played each other twice a year during the four seasons Edwards was head coach in New York. Edwards is 15-34 in three years in Kansas City and has one year left on a four-year, $12 million contract.
"I've got a lot of respect for Herm on a professional level and a personal level. This entire thing is going to be a process," Pioli said.
There have been reports that Edwards, 2-23 in his last 25 games, was on his way out.
"Contrary to reports that were out there, we're going to spend some time talking about Herm," said Pioli. "I'm actually looking forward to it."
Edwards and his staff were 6-26 in their last two years, the worst span in team history. They have been waiting to learn their fate since Dec. 15, when Carl Peterson resigned after 20 years as president, CEO and general manager.
Chiefs board chairman Clark Hunt has said he liked Edwards and thought he might be the best man to continue the organization's rebuilding project.
"I told Scott that coming into this situation here I have an open mind and I think he also has an open mind," Hunt said.
When Peterson resigned, Hunt said the final decision on Edwards would be his. But sitting next to Pioli Wednesday night, he seemed to amend that a bit.
"It's a decision that the two of us will make together," he said.
Even though several other teams are also shopping for head coaches, Pioli said he feels no need for haste.
"I think it's about getting it right," he said. "When we decide what is right, we'll make that announcement. We can't spend too much time worrying about what other people are going to do. It's a delicate balance between being methodical and being aggressive."
Pioli has been given much credit for helping build a Patriots team that won three Super Bowls and four AFC championships. He was considered the hottest general manager prospect in the league. He's also the fifth graduate of the Belichick/Patriots tree to gain promotion to other jobs.