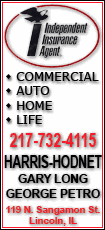 "I would ask, if it's such a bad idea, what sport doesn't have a salary cap other than us?" Milwaukee Brewers owner Mark Attanasio said Wednesday.
A salary cap isn't on the agenda of the major league owners meetings this week. But it could become an issue when the present collective bargaining agreement expires after the 2011 season -- especially if the economy worsens.
"I think there's a lot of owners that would like to have that right now," Oakland owner Lew Wolff said. "I think the parity is what we're looking for, and the more ways you can get to parity the better. I think it's pretty good now, but I think it could be better.
"It's a very good question, because maybe this recession, depression, whatever we're in may be a change for a lot more years," Wolff said.
The bleak economy was on the owners' minds as they gathered at an exclusive mountainside resort to begin two days of meetings. Owners compared notes on ticket sales and sponsorships and other indicators of the economy's squeeze.
Wolff said the Athletics' ticket sales are down about 10 percent from a year ago. The Brewers lost Mercedes-Benz as a sponsor but added a presenting sponsorship agreement with Potawatomi Bingo Casino -- part of an expected double-digit percentage gain in sponsorship revenue.
A salary cap wouldn't solve baseball's economic issues. But some owners say it would give smaller markets a fair shot at signing top talent.
"There's no question that, a market like Pittsburgh, a salary cap would be advantageous," Pirates owner Bob Nutting said. "And if that were a direction that the industry were moving, it would be advantageous to Pittsburgh, but it can't be the primary focus of how we're running our business this year and next year and the following year. We need to stay focused in the real world and not use that as an excuse."