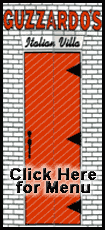 Coach Kirk Whiteman's assessment of the game:
"I was impressed on how we held on to win tonight. We were able to get up 13 points with about five minutes to play, but Shawnee hit some big 3s to close it to a two-possession game. We turned the ball over at least 20-plus times and have to start making better decisions. We played well defensively for close to 35 minutes but still have little breakdowns.
"Colby Johnson led the Lynx with 18 points, Bryce Davis and Don with 12 points, and Cortez Augusta with 10. Colby had nine rebounds and Bryce seven.
"We sat Chris Ware out tonight to rest his knee and hope to have him back soon."
The next game for the Lynx is at home on Jan. 21 versus Spoon River.
[Text from file received from coach Kirk Whiteman, Lincoln College]