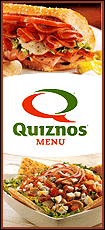 Wind chill warnings extend across the mid- to upper- Mississippi Valley and across the Great Lakes as arctic air surges across the Midwest.
Lake-effect snow showers were forecast across the Great Lakes. Snow showers will be accompanied by 10 to 20 mph winds and up to 30 mph wind gusts. Strong winds will trigger periods of blowing snow and limited visibility with low wind chills.
To the east, a winter storm system will produce light to moderate snowfall across the northern Mid-Atlantic region as it treks toward the East Coast.
The West, meanwhile, will remain under fair weather conditions on Thursday due to a lingering high pressure system. Southern California was to be in the 80s.
Temperatures in the Lower 48 states on Wednesday ranged from a low of minus 42 degrees at International Falls, Minn., to a high of 89 degrees at San Fernando, Calif.