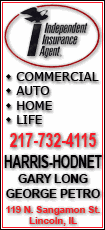 The 75-year-old hedge fund manager raked in high returns for his clients but left the luxury cars and the exorbitant lifestyle to others. So confident were investors in his ability to manage their money that they entrusted hundreds of thousands of dollars apiece to his care.
Now they're wondering where Nadel is and what he's done with their money.
The Sarasota Police Department had received at least seven complaints as of Sunday from investors, some of whom say they have lost upward of $700,000. It wasn't clear how much money was invested or how much might be missing, though one investor said the hedge fund had been worth as much as $350 million and might have been completely drained.
"I'm angry," Brad Lerner, a doctor who invested $500,000 with Nadel three years ago, said Sunday. "I'd like to see the truth come out and (the) money returned."
Nadel's family reported him missing Wednesday, and on Thursday, police found his green Subaru in an airport parking lot. He left a note for his family, in which he appeared to be "very distraught," the Sarasota County Sheriff's Office said.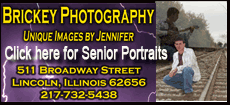 A woman who answered the door Sunday at Nadel's home declined to identify herself.
Investigators continued to search for Nadel through the weekend.
"Sarasota is a good sized place, but it's actually a very small community of people," police Capt. Bill Spitler said. "Obviously we have white collar crime. But very few places have anything of this magnitude."
Nadel operated out of Scoop Management Inc., which has a modest office with burgundy awnings on Sarasota's Main Street. According to the Sarasota Herald-Tribune, his investors ranged from individuals to the local YMCA Foundation.
"He didn't appear to be extravagant," said Bill Warner, a resident who knows a few of Nadel's investors. "That's why I think people trusted him."
Spitler said police still don't know exactly how the fund operated, but that each victim who has come forward claims to have invested hundreds of thousands of dollars.