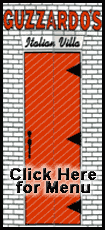 The comment from the chairman and chief executive of Berkshire Hathaway Inc. came during an interview that aired Sunday on "Dateline NBC." Buffett spoke about President-elect Barack Obama and the nation's economic woes.
Buffett is among Obama's economic advisers.
The Omaha resident says Obama listens to what his advisers say but ultimately comes up with better ideas.
Buffett also says "there is a lot of fear throughout the country" regarding the economy, which is causing Americans to curb their spending and investing. It'll take time, but he says the United States will recover.