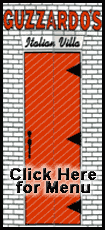 Born and raised in Atlanta, Don was a student at Olympia High School before attending Joliet Junior College. His father, Jim Peasley, did income taxes and his mother, Linda, was a court reporter for the 11th Circuit.

There was no family background in the funeral home business, and Peasley explained that the career was in part "an accident." "I was working at the Clinton Power Plant as a security guard, and in June of 1985, I started working part time at the Quiram Funeral Home," he said.

Peasley liked the fact that he was helping people, especially in some very tough times, and decided he wanted to do that as a career. In 1991, he went to Mid-America College of Funeral Service in Jeffersonville, Ind. After graduating, he worked in several locations throughout central Illinois. He did his internship with Duker and Haugs in Quincy. In 1993, when he received his license, he went to work for Dawson and Wikoff in Decatur.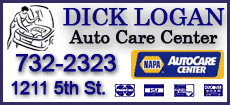 In 2002, Peasley saw the opportunity to come back home when the Kerrigan Funeral Home went up for sale. In 2006, he had the opportunity to purchase Quiram Funeral Home and thus came full circle from that first day in 1985 when he began at Quiram's.
Don is happy to be back with friends and family and lives above the funeral home on Delavan Street. When asked what he has on his wish list for Logan County, he wasn't immediately sure what it would be, but he knew what end result he wants to see achieved: "It would be to have more industry in the community. Right now our youngsters go off to college and they don't come back. This is a great place to live, but we have to be able to offer the kinds of jobs that will keep them here to raise families and help make our community stronger."
It is because of this love for Logan County and his belief in the need to create a better atmosphere of job opportunities and quality of life that Don has become so actively involved in so many things. Owning and operating two funeral homes can be busy at times, and Don has his sister, Krystal Peasley-Salvator, as his office manager. This allows him to have an active footprint in the county, and by all accounts the word "active" sells short how busy he stays in the area.
A visit to the Lincoln/Logan Chamber of Commerce office found the staff gathered together working on a project. When they were told this week's Personality of the Week was going to be Don Peasley, the accolades came in chorus: "Great"; "Wonderful"; "He deserves it." At the chamber, Don is chairman of the Ambassadors Club as well as the membership committee, but he is active in all aspects of chamber activities. Jeanne Ludwig says the joke at the office is that when someone isn't sure who is in charge of something, "we call Don. It usually is him."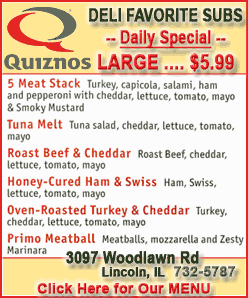 Andi Hake, chamber director, also wanted to stress the really positive and supportive nature of Peasley with everything involving the chamber. "Don is a really nice guy, he's a positive person, and you can tell he really has our community's best interests at heart," she said.
Perhaps Joel Smiley, the executive director of the development partnership, summed up Peasley's strong community work ethic best: "Don is involved in everything under the sun, and he is a leader. He just finished up a fantastic job as president of Rotary."
It is this involvement as a leader that sets Don apart from many others in this community.
He is a past exalted ruler of the Elks Club 914 Lodge. He is a past president of the Logan County Shrine Club, past president of the Lions Club, as well as a former president of The Oasis senior citizen board. If that wouldn't be enough for anyone's resume, Peasley is also a member of the Atlanta Masonic Lodge 165 and recently became a board member at St. Clara's Manor. It is obvious that Peasley doesn't just join a service organization, but that when he does, he becomes an active and involved leader.
"It is important for me to get out and be seen because of the business I'm in," Don said. "But I'm not just going to join something, pay some dues and attend meetings."
Whatever Don Peasley joins, he becomes an active participant and leader in, and that is what makes him this week's Personality of the Week.
[By MIKE FAK]