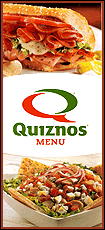 Perhaps more importantly, Slim, reputed to be the world's second-richest man, would gain the prestige of owning one of the world's best-known and most influential newspapers.
"By having a stake in the New York Times, he's basically projecting himself as a powerbroker in this country, regardless of how his investment does," said Armand Peschard-Sverdrup, a senior associate of the Center For Strategic and International Studies, a Washington think tank.
The Times announced late Monday the financing agreement with Slim's companies Banco Inbursa and Inmobiliaria Carso for $125 million each. Times President Janet L. Robinson said the cash infusion will be used to refinance existing debt and will provide the company with increased financial flexibility. Slim's office declined comment before the Times' announcement.
The Times, which also publishes The Boston Globe and International Herald Tribune, has been trying to conserve cash as advertising revenues continue to slide. Newspaper publishers across the country are hurting amid the economic downturn and as advertisers shift spending online. The Times slashed its quarterly dividend by 74 percent in November and plans to raise $225 million from its new, 52-story Manhattan headquarters, either by selling the building and leasing it back or borrowing against it. It also put its stake in the Boston Red Sox up for sale.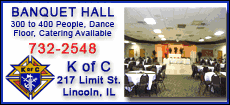 In September, Slim and members of his family purchased 6.4 percent of the company's publicly traded shares. The Times said the value of Slim's investment has since fallen to $58 million from $128 million.
The Times reported that Slim would buy six-year notes in the company with warrants that are convertible to common shares. The notes carry a 14 percent interest rate, with 11 percent paid in cash and 3 percent in additional bonds, the newspaper reported.
Those terms could be similar to those insisted upon by Warren Buffett, when he invested billions in Goldman Sachs Group Inc. and General Electric Co., with the promise of 10 percent annual dividends.
Slim would get no representation on the Times' board, and no special voting rights. But when he exercises the warrants, he would own up to 17 percent of the company's common stock, becoming its largest shareholder, the Times reported. The Ochs-Sulzberger family owns about 19 percent of the company but controls it through a special class of supervoting shares.
Slim is part of a crop of emerging-market billionaires, from Mexico to Russia, who are on a shopping spree now that the recession has slashed the prices of some of America's best-known companies.
Slim recently upped his stakes in Saks Fifth Avenue, and his Inbursa brokerage in Mexico bought at least $150 million of Citigroup's sinking shares.
"A lot of foreign business tycoons are bargain shopping, and this is something the U.S. has no choice but to get used to," Peschard-Sverdrup said. "We're going to have all these various foreign interests owning various U.S. assets. It's one of the things that the recession ultimately has accelerated."