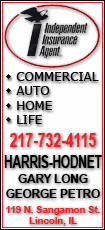 By midday in Europe, light, sweet crude for February delivery was down $3.14 to $33.37 a barrel in electronic trading on the New York Mercantile Exchange.
The February contract expires Tuesday. Its last official settlement was $36.51 on Friday, as U.S. markets were closed Monday due to Martin Luther King Jr. Day. Nevertheless, electronic trading continued during the holiday and the February contract fell $1.96 to $34.55.
The February contract has fallen about a third in two weeks, in part because burgeoning supplies in Cushing, Oklahoma, the delivery point for the Nymex contract, have left investors with little space to store crude, forcing them to sell.
Traders say some oil firms are storing crude on rented tankers.
"There's too much oil in the world right now, and that oil is trying to find a home," said Stephen Corry, head of investment strategy for Merrill Lynch in Hong Kong. "We're finding surplus oil is being put in tankers ... and the price of future contracts is higher in order to offset the storage cost."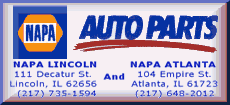 Sucden Research in London said that reportedly oil stored in tankers now amounted to about a day's worth of global demand.
Investors have turned their attention to the March Nymex contract, which is trading at $39.87 a barrel, down $2.70 from Friday's close.
In London, the March Brent contract was down 78 cents to $43.72 on the ICE Futures exchange.
"The true price of crude today is somewhere between $40-$45 a barrel," said Victor Shum, an energy analyst with consultancy Purvin & Gertz in Singapore.
Weighing on all the contracts is a severe recession in developed countries and a slump in global oil demand. Hundreds of U.S. companies report fourth quarter earnings this week, and investors are fearing the results could show the economic slowdown is deepening.
"The global economy remains the driver of oil so there's a lot of downward pressure," Shum said.