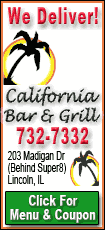 Investors feared the second government bailout in recent months might be a move to fully nationalize some British banks. The British government has increased its stake in the Royal Bank of Scotland to nearly 70 percent.
The British government's moves are designed to insure banks against further losses and are similar to steps the U.S. government has made to protect Citigroup Inc. and Bank of America Corp.
Both Citigroup and Bank of America reported on Friday multibillion dollar fourth-quarter losses. Citi also said it planned to split its operations in two in an effort to return to profitability.
The Financial Times is reporting that Bank of America will begin cutting as many as 4,000 jobs in its capital markets unit as it consolidates its operations in that division with those of recently acquired Merrill Lynch & Co.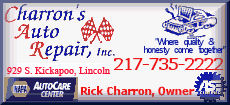 Elsewhere, Italian automaker Fiat is in discussions about a possible partnership with struggling U.S. automaker Chrysler. Reports indicate Fiat could take an initial stake of 35 percent in Chrysler, with a later option to increase its ownership to a majority stake.
Investors this week will also look to Congress to see if there is any progress on how the second half of the $700 billion bank bailout program might be spent. Wall Street will also keep an eye on discussions about President-elect Barack Obama's economic stimulus plan. Those two key plans will be among the first discussed by Congress as Obama is sworn in as the U.S.'s 44th president later Tuesday.
Dow Jones industrial average futures fell 82, or 0.99 percent, to 8,161. Standard & Poor's 500 index futures fell 9, or 1.06 percent, to 839.60, while Nasdaq 100 index futures fell 10, or 0.84 percent, to 1,187.
Oil prices fell $2.27 to $34.24 a barrel in premarket trading on the New York Mercantile Exchange.