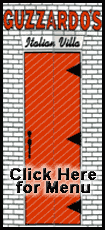 Russia's gas monopoly Gazprom began pumping gas into Ukraine at around 10:30 a.m. Moscow time (0730GMT), spokesman Boris Sapozhnikov said by telephone from the Sudzha metering station on the border with Ukraine. Ukraine's Naftogaz state gas company confirmed gas flowed through Sudzha, Pisarevka and other gas metering stations on the border.
Several hours later, Slovak Economics Minister Lubomir Jahnatek said Russian gas started flowing into his country through the Velke Kapusany station on the border with Ukraine.
It could take longer for other European customers to begin receiving the Russian gas via Ukraine, which is the size of France, and reach European customers. Europe gets about a fifth of its natural gas from Russia.
Russia halted the supplies on Jan. 7 as it argued with Ukraine argued over 2009 gas prices and allegations that Ukraine was stealing gas destined for Europe.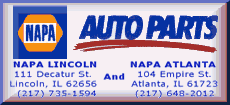 More than 15 nations in the Balkans and Eastern Europe were left scrambling for alternative energy sources; factories shut and millions of people shivered in unheated homes. Bulgaria and Slovakia, in particular, rely almost entirely on Russia for gas.
Many questioned whether Russia and Ukraine could be reliable energy suppliers.
Late Monday, the two countries resolved their dispute and Russian Prime Minister Vladimir Putin and Ukrainian counterpart Yulia Tymoshenko signed a deal brokered by heads of Gazprom and Ukraine's Naftogaz.
The dispute had been complicated also by geopolitical struggles over Ukraine's future and over lucrative export routes for the energy riches of the former Soviet Union.
The new agreement calls for Ukraine to receive gas at a 20 percent discount from this year's average European price, which Russia says is $450 per 1,000 cubic meters. Gazprom said Ukraine will pay $360 per 1,000 cubic meters of Russian gas in the first quarter -- compared with last year's price of $179.5 -- and prices will be revised on a quarterly basis.
European gas prices are expected to fall sharply this year, due to the reduction in oil prices. By midsummer, Ukraine could be paying as little as $150 for 1,000 cubic meters, said Ronald Smith, a strategist at Moscow's Alfa Bank.
Ukraine's presidential energy adviser, Bohdan Sokolovsky, predicted Ukraine would end up paying an average 2009 price of $235-$240.
The higher prices will be a challenge for Ukraine, which needs a huge amount of Russian gas to run its outdated, energy-hungry factories and heating systems. Ukraine was struggling to pay for Russian gas at last year's price as it faced a currency collapse, falling exports and a shaken banking sector.