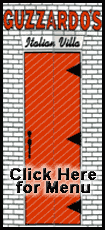 The twins were joined at the chest, and the separation process involved their livers and other tissue. Doctors have said the girls have a good chance at survival because they have separate hearts and shared no major blood vessels.
The babies, Preslee and Kylee Wells of Calumet, were listed in critical condition at Children's Hospital at OU Medical Center, where they have been cared for since their birth Oct. 25.
"This is an exciting day for us," their father, Kyle Wells, said in a statement issued by the hospital. "We are very thankful to the physicians and surgical staff at Children's Hospital. We appreciate all the prayers and hope people will keep us in their thoughts over the next few weeks."
Doctors learned of the rare condition during a routine ultrasound in their mother Stevie Stewart's 20th week of pregnancy. The babies were born at 34 weeks via Caesarean section at Children's Hospital.