S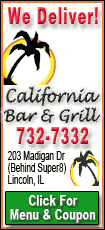 entiment across Asia and Europe continued to be dour even as Obama assumed power Tuesday vowing to "begin the work of remaking America."
With company and economic prospects seeming to darken by the day, hopes are fading his administration can bring about a quick recovery in the world's largest economy through a massive stimulus package in the coming months.
"While it was a great day to hope, and fun to watch a part of history, investors are very much in tune to the reality that there is not a lot this new president can do to help Asia, or the world, let alone the United States, in the very near term," said Kirby Daley, senior strategist at Newedge Group in Hong Kong.
In the latest signs of strain in Asia amid the global slump, Singapore slashed its 2009 growth forecast for a second time this month, saying the economy could shrink as much as 5 percent. The Southeast Asian city-state, already in recession along with Japan and Hong Kong, is reeling from plunging demand for its exports from industrial countries and elsewhere.
The outlook for Asian companies also continued to deteriorate. Australia's BHP Billiton Ltd, the world's largest mining company, announced plans Wednesday to slash 6,000 jobs, or about 6 percent of its global work force, to cope with falling demand. In China, insurance heavyweight China Life warned its 2008 profit may be down more than 50 percent from the previous year.
In Japan, the Nikkei 225 stock average dropped 164.15 points, or 2 percent, to 7,901.64, while Hong Kong's Hang Seng Index shed 381.19 points, or 2.9 percent, to 12,578.58.
Benchmarks in South Korea and India retreated about 2 percent or more, Singapore's index was down 1.6 percent and Australia's stock measure lost 1 percent. Shanghai's main stock gauge was off around 0.5 percent, while Taiwan's stock measure inched modestly higher.
As trading got underway in Europe, Britain's FTSE lost 1.8 percent, Germany's DAX shed 2.2 percent and France's CAC-40 was off 2.7 percent.
Overnight in New York, Wall Street pitched sharply lower as Obama took office, with the Dow Jones industrial average plummeting 332.13, or 4 percent, to 7,949.09, its worst ever showing for an Inauguration Day.
Broader stock indicators also fell sharply, as the Standard & Poor's 500 index fell 44.90, or 5.3 percent, to 805.22.
Wall Street futures suggested U.S. markets would be mixed in Wednesday trade. Dow futures were up 5 points, or 0.1 percent, at 7,950 while S&P500 futures were down 0.1 point at 805.90.