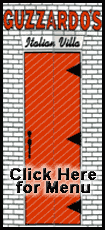 Technology giant IBM Corp. provided a better-than-expected profit outlook for 2009. After the market closed Tuesday, IBM said it expects to earn $9.20 per share this year -- 45 cents per share better than the average analyst estimate, according to Thomson Reuters.
IBM also said its fourth-quarter profit jumped 12 percent, easily topping analysts' estimates.
Swedish wireless equipment maker LM Ericsson also reported better-than-expected fourth-quarter profit, although earnings fell. It shares were trading higher in trading in Stockholm Wednesday.
Dow Jones industrial average futures rose 91, or 1.15 percent, to 8,036. Standard & Poor's 500 index futures gained 9, or 1.12 percent, to 815, while Nasdaq 100 index futures rose 7.25, or 0.63 percent, to 1,154.75.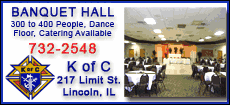 The Dow tumbled 332.13, or 4 percent, to 7949.09 on Tuesday. It was the first time the Dow closed below 8,000 since November.
Markets were battered Tuesday by fresh concerns about the global banking sector, and financial stocks led the selling.
The Royal Bank of Scotland said its 2008 loss might top $41 billion, which spurred the British government to announce a fresh banking bailout. In the U.S., State Street Corp. -- seen as one of the safer financial firms during the current turmoil because it is a custodial bank -- lost more than half its value after reporting plunging profit and a bleak outlook for 2009.
Citigroup Inc. and Bank of America Corp., which both last week reported multibillion dollar fourth-quarter losses, each plunged by more than 20 percent.
Later Wednesday, investors will also get a reading on the beleaguered housing market. The National Association of Home Builders is scheduled to report its January housing index at 1 p.m. EST.