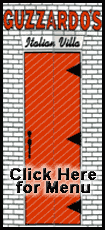 Light, sweet crude for March delivery was down 12 cents at $40.72 a barrel by midday in Singapore in electronic trading on the New York Mercantile Exchange. The contract fell $1.53 overnight to settle at $40.84.
The February contract, which expired Tuesday, rose $2.23 to settle at $38.74 a barrel.
Bad news from the banking sector left investors concerned that a deepening global slowdown will further undermine demand for crude. Royal Bank of Scotland said Tuesday its losses for last year could top $41 billion, which would be the biggest loss ever for a British corporation.
The British government injected more money into the struggling bank Monday and announced plans for another round of bailouts for the country's banks.
U.S. banks State Street and Regions Financial Corp. also reported big earnings drops Tuesday.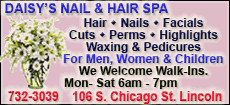 The Dow Jones industrial index, which oil traders look to as a barometer of investor sentiment about the economy, fell 4 percent Tuesday.
"It's really getting ugly on the economic side," said Christoffer Moltke-Leth, head of sales trading for Saxo Capital Markets in Singapore. "There is nothing to support crude in the fundamentals."
The deteriorating global economic outlook means forecasts for crude demand are being slashed.
The International Energy Agency on Friday cut its global oil demand forecast by one million barrels a day to 85.3 million. The IEA said it expected 2009 world crude demand to drop 0.6 percent after falling 0.3 percent last year. Its forecast assumes global economic growth of 1.2 percent this year.