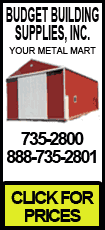 Daily Mail & General Trust PLC said Evening Press Ltd., a company formed by Lebedev and his son Evgeny Lebedev, would acquire about 75 percent of the Standard.
Daily Mail & General Trust will retain 24.9 percent in the Standard, London's afternoon newspaper.
Lebedev, 49, is part owner of the Novaya Gazeta newspaper, one of the few Russian media outlets critical of the Kremlin, and is part owner of Russia's Aeroflot airline. He was ranked by Forbes magazine last year as the world's 358th richest man, worth more than $3 billion, although his fortune has been hit hard by the global economic downturn.
Lebedev said last year that he has seen about two-thirds of his stock portfolio wiped out by the crisis and joked that he has fallen off the Forbes list.
His takeover of a British newspaper is bound to be contentious because Lebedev is a former Russian intelligence agent who worked for the KGB while posted to Moscow's embassy in London.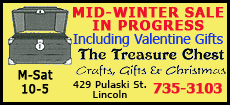 Lebedev will become chairman of the Standard's new owner, to be called Evening Standard Ltd. His adviser Justin Byam Shaw will become deputy chairman, and his son senior executive director.
Lebedev has said he was seeking to buy a British newspaper to support independent media, rather than to make money. The Evening Standard is believed to lose millions of pounds (dollars) a year.
He has said he does not intend to interfere with the Standard's editorial direction.
The Evening Standard -- Britain's only paid-for daily aimed solely at the London market -- currently takes a right-of-center editorial line similar to its national sister paper, The Daily Mail.