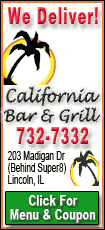 The Federal Bureau of Investigation will continue to investigate complaints from investors who were expecting Nadel to deliver the $50 million redemption on Jan. 15, the day after he disappeared.
The Florida financier's car was found at a Sarasota airport, and Sheriff's Lt. Chuck Lesaltato said they believe Nadel left on his own volition.
"He doesn't want to be found," Lesaltato said.
Also on Tuesday, pepper spray manufacturer Mace Security International claimed Nadel owed them $2.2 million. The company said in a release they'd been informed the deposits could not be located, and that documents Nadel had provided were not authentic.
"We have already filed a report with authorities, and we intend to take all possible legal action against the Victory Fund," Mace CEO Dennis Raefield said, referring to one of Nadel's hedge funds.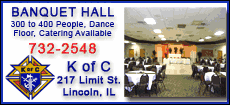 The 76-year-old financier disappeared last Wednesday. Nadel told his wife he was going to his office, but was not there when she arrived about two hours later. Later, Nadel called and said he'd left something for her in a desk drawer at their ranch-style home in Sarasota. That's where she found a suicide note, the sheriff's report states.
In it, Nadel told his wife how much he loved her. He also said he felt guilty over losing other people's money.
"The subject wrote that as a result of his management of other people's money that there are those that would like to kill him," the sheriff's report states, "but that he will do it himself."
Investigators attempted to find Nadel by tracing his cell phone activity. A final call placed him in Tampa Wednesday afternoon, after which his phone appears to have been turned off, according to the incident report.
On Thursday, police found his green Subaru outside the Sarasota-Bradenton International Airport. Lesaltato said they don't know where Nadel went, and couldn't say how close they were to finding him.
"I don't know if we were ever really close," he said. "He was constantly moving as far as we know."