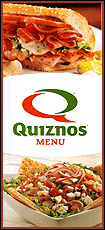 State police spokesman Sgt. Stephen Jones said troopers took a 27-year-old Massachusetts man into custody following a car stop around 6:15 p.m. Tuesday in the southbound lanes of the turnpike in Woodbury Heights about six miles south of Exit 3.
Jones said state police stopped the car after receiving a tip from federal authorities that the driver might be armed and dangerous, and possibly carrying a bomb. Jones said the original tip came from a member of the man's family.
"Indications are this was erroneous information, albeit credible-sounding information, and at this point it seems to indicate that this was not a legitimate threat," Jones said.
State police initially shut down 30 miles of the turnpike in both directions from Exit 4 in Mount Laurel to its southern terminus near the Delaware Memorial Bridge. All lanes were reopened shortly after 10 p.m. Tuesday, state police.
He said FBI agents were questioning the man -- who was not charged -- late Tuesday at the state police station in Moorestown.