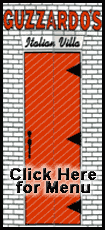 Today's highlight in history:
On Jan. 21, 1793, during the French Revolution, King Louis XVI, condemned for treason, was executed on the guillotine.
On this date:
In 1858, Felix Marma Zuloaga became president of Mexico upon the ouster of Ignacio Comonfort.
In 1861, Jefferson Davis of Mississippi and four other Southerners resigned from the U.S. Senate.
In 1915, the first Kiwanis Club was founded, in Detroit.
In 1924, Russian revolutionary Vladimir Lenin died at age 53.
In 1950, former State Department official Alger Hiss, accused of being part of a Communist spy ring, was found guilty in New York of lying to a grand jury. (Hiss, who always proclaimed his innocence, served less than four years in prison.)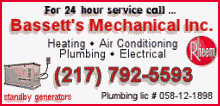 In 1954, the first atomic submarine, the USS Nautilus, was launched at Groton, Conn. (However, the Nautilus did not make its first nuclear-powered run until nearly a year later.)
In 1958, Charles Starkweather, 19, killed three relatives of his 14-year-old girlfriend, Caril Ann Fugate, at her family's home in Lincoln, Neb. (Starkweather and Fugate went on a road trip which resulted in seven more slayings.)
In 1959, Ohio saw widespread flooding caused by heavy rain and melted snow. Movie producer-director Cecil B. DeMille died in Hollywood at age 77. Former child actor Carl "Alfalfa" Switzer was shot and killed during an argument in Mission Hills, Calif.; he was 31.
In 1968, the Battle of Khe Sanh began during the Vietnam War as North Vietnamese forces attacked a U.S. Marine base; the Americans were able to hold their position until the siege was lifted 2 1/2 months later. In Greenland, an American B-52 bomber carrying four hydrogen bombs crashed, killing one crew member and scattering radioactive material.
In 1976, the supersonic Concorde jet was put into service by Britain and France.