"Tonight, we celebrate. Tomorrow, the work begins," Obama declared Tuesday night at the Commander in Chief Ball, one of 10 official black-tie celebrations that kept him up late into the night.
The first full day of the Obama presidency promised to be packed, at the White House and on Capitol Hill. It also promised to reveal much about how Obama intends to govern for the next four years, in style and substance.
Both ends of Pennsylvania Avenue now are controlled by Democrats, providing a chance for the Obama administration to succeed if he and fellow lawmakers of the same party can work in concert effectively and if divergent Democratic interest groups don't pull the new president in too many directions.
The capstone to four days of inaugural festivities takes place at the Washington National Cathedral on Wednesday morning, with a national prayer service that is a tradition dating to George Washington's time. Obama and his wife, Michelle, were to welcome hundreds of members of the public to a White House open house, part of his pledge to make government and those who govern more accessible.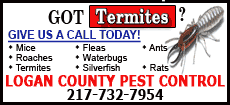 A meeting with his economic team was planned to assess his approach and plot the way forward. Taking over the White House with 11 million Americans out of work and trillions of dollars in stock market savings lost, Obama said turning around the limping economy is his first and greatest priority.
Congress already has given him a second installment of financial-industry bailout money, worth $350 billion, and is fast-tracking a massive economic stimulus bill of $825 billion or more. Even those bold measures, on top of hundreds of billions in other federal spending over recent months, may not be enough to prevent the recession from growing deeper.
"Fortunately, we've seen Congress immediately start working on the economic recovery package, getting that passed and putting people back to work," Obama said in an ABC News interview. "That's going to be the thing we'll be most focused on."
The war in Iraq that he has promised to end was featuring prominently in Obama's first day as well.
He was convening senior commanders and top national security aides -- including holdover Defense Secretary Robert Gates and the chairman of the Joint Chiefs of Staff, Adm. Mike Mullen -- to begin to make good on his pledge to, as he put it in his inaugural address, "responsibly leave Iraq to its people and forge a hard-earned peace in Afghanistan."
The two unfinished wars are twinned for Obama. He has promised to bring U.S. combat troops home from Iraq within 16 months of taking office, as long as doing so wouldn't endanger either the Americans left behind for training and terrorism-fighting nor the security gains in Iraq. And he has said he would use that drawdown to bolster the U.S. presence in Afghanistan, where U.S.-backed fighters are losing ground against a resurgent Taliban.
While Obama gets to work in earnest at the White House, Congress planned to do its part.
A Senate committee was going over a huge portion of Obama's economic revival package. On the other side of the Capitol, the House planned a vote on legislation setting conditions on Obama's use of the new infusion of financial bailout money.