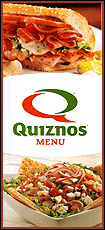 Obama has said he wants combat troops out of Iraq in 16 months and a greater effort made in Afghanistan. In his inauguration speech Tuesday he offered a glimpse of what was to come.
"We will begin to responsibly leave Iraq to its people and forge a hard-earned peace in Afghanistan," he said.
At the same time, he added a warning to America's enemies: "We will not apologize for our way of life, nor will we waver in its defense, and for those who seek to advance their aims by inducing terror and slaughtering innocents, we say to you now that our spirit is stronger and cannot be broken; you cannot outlast us, and we will defeat you."
Ali al-Dabbagh, a spokesman for the Iraqi prime minister, told Associated Press Television News on Tuesday that Iraq is willing to have the U.S. withdraw its troops and assume security for the country "before the end of 2011," the departure date agreed to by former President George W. Bush in November.
Summoned to the White House were Defense Secretary Robert Gates -- the lone Republican Cabinet holdover from the Bush administration -- along with chairman of the Joint Chiefs of Staff, Adm. Mike Mullen; the top military commander in the Middle East, Gen. David Petraeus; and other members of the security council.
Gen. Ray Odierno, the top U.S. commander in Iraq, and Gen. David McKiernan, the top commander in Afghanistan, were due to participate from the war fronts, according to two senior military officers. The officers spoke on condition of anonymity because the meeting has not been officially announced by the White House.
Obama pledged during his campaign to pull all U.S. combat brigades from Iraq within 16 months, but it was not clear whether he would issue any hard-and-fast orders Wednesday to end the war on that specific timeline or declare his intentions in more general terms.