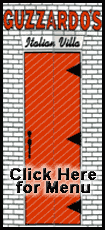 Obama promised during the campaign to withdraw all U.S. combat troops from Iraq within 16 months of taking office. The new president said in his inaugural address Tuesday that he would "begin to responsibly leave Iraq to its people."
The government-owned newspaper Al-Sabah reported Wednesday that Iraqi authorities have drafted contingency plans in case Obama orders a "sudden" withdrawal of all forces and not just combat troops.
Al-Dabbagh told Associated Press Television News that Iraqis had been worried about a quick U.S. departure.
But with the emphasis on a responsible withdrawal, al-Dabbagh said the Iraqi government was willing for the U.S. to leave "even before the end of 2011." The Bush administration agreed in a security agreement signed in November to remove all U.S. troops by the end of 2011.
The chairman of parliament's defense committee, Abbas al-Bayati, told The Associated Press on Wednesday that the Iraqis hoped Obama would stick by the timeline laid the agreement.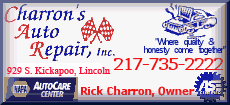 "Nevertheless, we already have a `Plan B,' which is that we have the ability to deploy any needed troops to any hot area in Iraq," al-Bayati said. "We are capable of controlling the situation in the country and we believe we have passed the worst" despite a lack of air and artillery power.
The war has left many Iraqis conflicted -- anxious to see the Americans leave but fearful of the future if they depart too soon. Distrust of rival sectarian and ethnic groups still runs deep, along with doubts about Iraq's political leadership.
Across this war-shattered country, many Iraqis watched the transfer of power in Washington on Arab satellite television stations. Many of them expressed hope that the departure of the president who launched the Iraq war in 2003 would speed the return of peace.
"I think that the U.S. image and policies will improve because Obama will try to avoid the awful mistakes committed by Bush," said Ripwar Karim, 26, a Kurdish merchant who watched the inauguration in a cafe in Sulaimaniyah.
Several others in the cafe cheered when Obama appeared on the TV screen but gave a "thumbs-down" sign when the camera honed in on Bush.