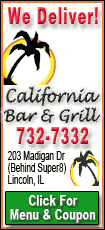 On Tuesday, the coalition said a nighttime raid had killed 19 militants, including a locally feared leader, during an operation in the Tagab Valley, a militant hotbed in Kapisa province just 30 miles (50 kilometers) north of Kabul.
U.S. spokesman Col. Greg Julian said in a statement Wednesday that a coalition investigation would work to "determine the truth" after the Afghan news agency Pajhwok quoted villagers saying 25 civilians had been killed.
Naimatullah Hakimi, the deputy police chief for Kapisa, said a government delegation had met with local officials and elders near the site of the operation and determined that 16 people were killed, including a commander named Mullah Patang who was accused of carrying out orders from militant leaders in Pakistan.
Only "enemies" were killed in the operation, Hakimi said. "No civilians were killed."
The governor's spokesman, Sabor Khan, also said no civilians were killed.
Karzai told lawmakers Tuesday that the government had sent NATO headquarters a draft agreement that would give Afghanistan more control over future NATO deployments.
It would also prohibit NATO troops from searching Afghan homes, according to a copy of the draft obtained by The Associated Press.
Late Tuesday, Karzai met Gen. David Petreaus, commander of American forces in Iraq and Afghanistan, to discuss civilian casualties and an increased role for Afghan forces in U.S. military missions, Karzai's office said.
In the latest violence Wednesday, a suicide bomber attacked a wedding party in the northern province of Baghlan, wounding five children and a district police chief, said Abdul Rahman Sayedkheil, a provincial police chief.