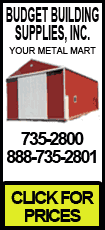 The troops' exit marked the end of an Israeli offensive that ravaged Gaza and left a total of 1,284 Palestinians were killed and 4,336 wounded, according to the Palestinian Center for Human Rights. The rights group said 894 of the dead were civilians.
The Israeli military says 500 Palestinian militants were killed in the fighting. Gaza's militant groups claim only some 150 of the dead were armed fighters.
Israel launched the offensive to permanently halt years of militant rocket fire on growing numbers of Israelis and to halt the smuggling of arms that turned Hamas into a potent threat to much of southern Israel.
Israeli Foreign Minister Tzipi Livni was heading to Brussels on Wednesday, hoping to clinch a deal committing the European Union to contribute forces, ships and technology to anti-smuggling operations, Israeli officials said.
Last week, the U.S. signed an anti-smuggling deal with Israel calling for expanded intelligence cooperation between the two countries and other U.S. allies in the Middle East and Europe.
Gaza remained tense Wednesday. Israeli navy ships fired rounds of machine-gun fire at the beaches of northern Gaza, and the military said a Gazan fishing vessel had strayed into an area declared off-limits by the Israeli navy.
The death toll in Gaza has provoked international outrage. In Israel, however, the war has strong backing, because it is seen as a legitimate response to militants who now have one-eighth of the population within rocket range.
U.N. Secretary-General Ban Ki-moon left the region early Wednesday after touring Gaza and southern Israel. Ban called for an investigation into the Israeli shelling of U.N. compounds in Gaza during the fighting, which he termed "outrageous." He also called militant rocket attacks against Israel "appalling and unacceptable."
The Israeli military said it has launched an internal investigation into allegations about its use of white phosphorus munitions. U.N. officials and human rights groups have alleged Israel used such weapons, typically employed to illuminate targets or create smoke screens. Amnesty International has said Israel's firing of white phosphorus shells in densely populated residential areas of Gaza is a war crime.
Both sides declared cease-fires that went into effect Sunday, but the arrangements remain shaky. Israel reported mortar shelling from Gaza on Tuesday, and the Palestinians say Israeli troops shot and killed two Gaza farmers along the border after the truce took hold.
The fighting ended before Israel achieved its aims, though world leaders have pledged to assist in efforts to keep militants from restocking war-depleted arsenals.