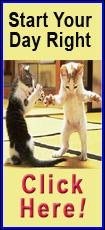 A 29-year-old woman died on Dec. 16 in Tangerang just outside the capital, Jakarta. She developed flu-like symptoms after visiting a market and died in a hospital five days later.
Double laboratory testing confirmed they had the H5N1 strain of avian influenza, the statement said.
Indonesia has regularly recorded human deaths from bird flu since the virus began ravaging poultry stocks across Asia in 2003. It first reported deaths from the disease in 2005.
The World Health Organization -- which bases its tally on national figures -- put Indonesia's death toll from the virus at 113 out of 249 recorded fatalities worldwide, including three Chinese victims this year.
In Beijing, the Health Ministry said Wednesday that a large-scale outbreak of bird flu was unlikely in China even though the country has reported four cases this month.
The deaths were scattered across different provinces, were isolated, unrelated and did not show significant mutations of the H5N1 virus, the ministry said.
"There's no evidence of a possibility of a large-scale outbreak," the ministry said in a faxed statement to The Associated Press.
Bird flu remains hard for people to catch, but health experts worry it could mutate into a form that passes easily between humans, possibly triggering a pandemic that could kill millions worldwide.
Indonesia is considered a potential hotspot for such a mutation, but the country's health minister has refused to share virus samples with the WHO for more than two years.
She argues that pharmaceutical companies will use the samples to make vaccines that are ultimately unaffordable to her own people. Critics say Indonesia's policy is making it harder to see if the virus is morphing into a more dangerous form.