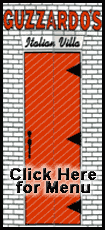 While few expect that more muscular cruisers like the Crown Victorias or Dodge Chargers will be replaced altogether, there's little confidence gasoline will stay below $2 a gallon much longer.
"I thought this is the time to do it," Watson said.
In Florida's tiny Gulf Breeze, Police Chief Peter Paulding is pursuing a state grant to replace the internal combustion engines in three of his department's 20 Crown Victorias with electric motors. He wants to see if the greener engines withstand the rigors of police work.
Salt Lake City police recently added five 2009 Toyota Camry hybrids to their fleet, looking to save as much as $20,000 a year. The police chief called the hybrids "necessary" and worth putting through their paces, each decked out with the department's logo and lights'.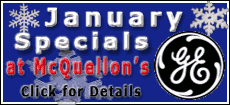 "To some degree, everybody's looking at alternatives," said Russell Laine, police chief in Algonquin, in the Chicago area, and the president of the International Association of Chiefs of Police.
Atlanta-based Carbon Motors Corp. has designed a prototype car it touts as being designed just for police. The angular E7 -- nicknamed the "Machine" -- evokes images of "Robo Cop." Its bells and whistles include flashers built into the car's body for aerodynamics to the twin-turbo diesel engine said to use 40 percent less fuel than Crown Victorias.
But it's unclear when the E7 might hit the market, if at all. So police are making do, in Watson's case with the Vibe.
Watson might be a guinea pig, of sorts. When he told others at an FBI training program a year ago that he was going to experiment with a more economical patrol car, he was met with raised eyebrows and skeptics aplenty.
"They wanted to get all my statistics once we start running this car and see how it performs and all that," he says. "Nobody wants to jump out there and do it; they don't want to take the effort, time and money."
The Pontiac he settled on has a 2.4-liter engine and gets 21 miles to the gallon in town; he figures that's more than twice the mileage his department's 30 Crown Victorias deliver with their 4.6-liter powerhouses.
He said the Vibe's fuel economy will be logged over the next year or so to determine whether the initiative sinks or swims.
And though the new car required some custom work, including a plexiglass barrier between the driver's compartment and the back seat, the car's total tab of about $24,000 still was slightly cheaper than what a fully, police-equipped Crown Victoria would have cost.
Watson expects the Vibe to do it all -- even pursuits, though he figures those don't happen very often in the St. Louis suburb of about 15,000.
"We all anticipate that it'll have great performance. But until you actually test it in real-life conditions, you don't know," said Watson.