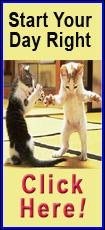 Lee Saco told The Associated Press that the boy and his mother came into Romulus Liquor regularly for about a year and a half. But four times during the past week the boy uncharacteristically walked about a block to the store by himself -- sometimes through Arctic cold and other times wearing pajama bottoms.
"I questioned him, 'Where is your mom?'" Saco said when the boy first came into the store by himself to buy milk, chips, candy and bread with cash. During the next two visits, he said the boy bought a number of items, including bread.
Saco, who co-owns the store with his brother Sam, said he was curious from the beginning but his concern heightened on Monday when the boy tried to buy $34.80 worth of grocery items -- including nacho cheese dip, a package each of processed ham and turkey, hamburger buns, milk, doughnuts and candy -- with his mother's credit card.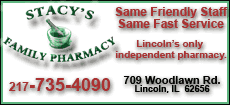 Saco then asked the boy if he could speak to his mother. "Is she alive?" Saco asked the boy.
"She's in a better place," the boy replied, who later told Saco he'd tried to revive his mother by pushing on her chest in an apparent attempt at CPR.
"I sat him down, gave him chocolate milk. Then I called Romulus PD," Saco said.
Police arrived and took the boy home. They called Saco about 10 minutes later to tell him the boy's mother was dead.