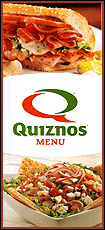 "We're definitely not going to count him out," Tomlin said Tuesday. "We're going to save a seat on the bus for 86."
Ward, the Steelers' career receiving leader, sprained a medial collateral ligament while making a catch in the first quarter of the AFC championship game against Baltimore on Sunday night. If the Steelers played this week, he may not have been ready.
Tuesday was the players' scheduled day off, yet Tomlin observed Ward doing extensive rehabilitation work in the team's practice complex. The Steelers leave Monday for Tampa and the Feb. 1 game against Arizona, but only after they go through a regular week of practice.
The schedule will be the same as for any other week, Tomlin said, and the Steelers will draw up a game plan as if they were playing this Sunday. A game plan that is likely to include Ward.
"We're going to do everything in our power so he gets the medical attention he needs," Tomlin said. "In his mind, he's playing, so chances are he is. It's not going to be comfortable between now and game day in terms of making that happen. But it's not about comfort, particularly with Hines."
Ward played in every Steelers game from 2001-04, and he has missed only six games the last four seasons -- none this season. He led the team with 81 catches for 1,043 yards, his fifth career 1,000-yard season and his first since 2004.