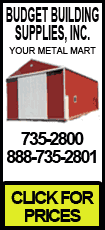 The result was Monday night, when he scored a career-high 24 points and had 15 rebounds in Portland's victory over the Milwaukee Bucks.
"I just wanted to start stepping up my game," he said. "Being inconsistent, I've been saying that all year. It's time to change that."
Oden didn't just become more confident and aggressive, he seemed to snap out of a funk that had largely clouded his rookie season so far. He high-fived fans after the game, then smiled and joked with reporters gathered around his locker.
"It feels good," he said. "I convinced myself that when I'm out there I play good, and when I'm not, I don't. This was one of those times it showed."
Oden was the top pick in the 2007 NBA draft. His rookie year was delayed when he had microfracture surgery on his knee, a blow to Portland fans who saw him as the future of the franchise.
Despite his absence on the court last season, the big man still had a big profile with the Blazers. He became known for his toothy grin on the bench, an affable manner and even his humorous blog posts.
This season, however, the happy-go-lucky Oden vanished. He injured his foot in the Blazers' opener and missed six games. When he did come back, his play was disjointed, and at times he seemed sullen. Smiles and jokes were rare.
Although Oden was going though typical first-year growing pains, there was tremendous pressure from fans and the media. Even rapper Lil' Wayne proclaimed Oden a bust in a commentary for ESPN.com.
The Trail Blazers, for their part, stood steadfast in their intention to let Oden progress at his own pace.
"I think I put just as much pressure as anybody else would on a job they love to do, and wanted to do good at it," he said.
His numbers are not bad for a rookie center. He is averaging 8.3 points, seven rebounds and 1.09 blocked shots. But he has struggled with fouls, as well as maintaining his energy level.
In Portland's 102-85 victory over the Bucks, Oden had just two fouls.