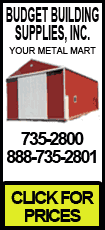 "Many factors are involved in this reduction, including the economy and gas prices; however, focused enforcement by Illinois State Police troopers in areas where fatal crashes are occurring has had an impact," Wolf said.
District 9 troopers arrested 449 individuals in 2008 for driving under the influence, a 16.92 percent increase from 2007.

District 9 had a 36 percent increase in occupant restraint enforcement in 2008.

District 9 also had a 32.21 percent increase in speed enforcement in 2008.
"Although District 9 had a significant reduction in fatalities, we are still struggling with fatal crashes involving alcohol, speed and safety belts," Wolf said.
In 2008, District 9 had 42 crashes with 47 fatalities. In 10 of the 42 fatal crashes, the vehicles rolled over and the occupants were ejected. Of the victims involved in fatal crashes, 47.1 percent were not wearing their safety belt. Alcohol was involved in 38.1 percent of the fatal crashes.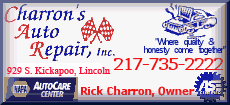 "One life lost due to not buckling up, operating a vehicle at an unsafe speed or choosing to drive impaired is one too many," Wolf said.
Throughout 2009, District 9 will continue to focus enforcement on the "fatal five" violations -- speeding, failing to use safety belts properly, improper lane usage, following too closely and driving under the influence -- and the "move over" law.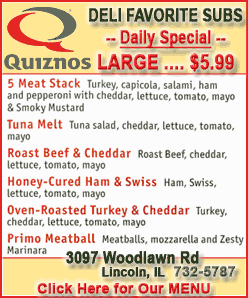 The simplest thing you can do to help save lives is buckle your safety belt, slow down and make the choice not to drive under the influence.
District 9 encompasses seven counties: Cass, Christian, Logan, Mason, Menard, Morgan and Sangamon.
Fatalities per county in 2008:
| | | |
| --- | --- | --- |
| County | Fatalities | Percent |
| Cass | 1 | 2.7 |
| Christian | 9 | 24.3 |
| Logan | 6 | 16.2 |
| Mason | 1 | 2.7 |
| Menard | 2 | 5.4 |
| Morgan | 6 | 16.2 |
| Sangamon | 12 | 32.4 |
[Text from file received from Illinois State Police District 9]