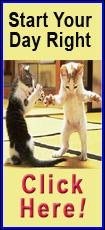 The local cable company, Comcast, was one of several companies that recently made decisions to remove popular channels from packages while not providing any true explanation to either viewers or the Federal Communications Commission.

At the top of viewer complaint lists was that the fewer channels didn't cause a lesser monthly bill. Citizens are finding out that to get back the channels they always paid for, Comcast is now socking them for an extra $14.95 a month for a digital box. The straws that broke the local viewers' patience seem to be when the locally popular National Geographic and SoapNet channels were taken away late last year.

Federal Communications Chairman Kevin Martin, in his last hours on the job, also thought the current practice is not appropriate and accused the cable industry of raising rates while diminishing services. Martin added that companies had been refusing to provide information his office required to explain what they were doing.

An Associated Press article reported that the Federal Communications Commission is fining nine cable TV operators for attempting to thwart its investigation of a practice in which analog channels were transferred to a more expensive digital tier, leaving some customers without access.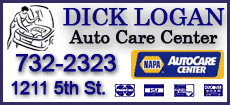 In a letter to congressional leaders on Monday, Martin in his last full day in office, said that cable operators had exhibited "contempt" for the commission by not providing full information about their practices, as ordered. "The cable operators' refusal to provide the commission full information has delayed our investigation and inhibited our ability to examine allegations," stemming from nearly 600 complaints, he told the Senate Committee on Commerce, Science and Transportation.
The cable operators receiving fines were Comcast Corp., Time Warner Cable Inc., Cox Communications Inc., Charter Communications Inc., Cablevision Systems Corp., Bright House Networks, Harron Communications LP, Midcontinent Communications Inc. and Suddenlink Communications Inc.
Fines range from $7,500 to $25,000 -- totaling about $500,000 -- and some companies also were told to issue refunds to customers within 90 days for failing to give a 30-day notice about the channel changes.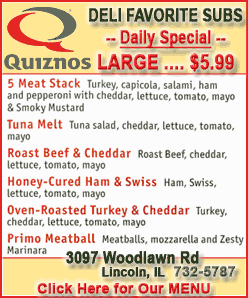 In October, the FCC asked 13 cable operators to provide more information on their practice of migrating channels to digital. The agency was concerned that customers who subscribe to less-expensive tiers of analog service, such as basic cable, will have access to fewer channels because some have been moved to the digital lineup, even as those subscribers' bills continued to rise.
Cable companies want to move analog channels to digital to free up bandwidth so they have more room to add high-definition channels and other content. It is not related to the national switch to digital broadcasting.
The FCC said most of the cable companies it fined had provided incomplete or evasive answers, or even refused to answer some questions. Some, such as Comcast, said they needed more time to comply with the inquiry and questioned the legitimacy of the FCC's inquiry.
Comcast declined to comment and referred questions to the National Cable and Telecommunications Association, which had no comment.
Cable operators saw Martin's last-hour action as a final jab at the industry with which he had hostile relations. "We were a bit surprised. On his last day, the chairman took his final shot at cable companies," said Tom Simmons, senior vice president of public policy at Midcontinent. He said his company would "beg to differ" with the FCC's allegations and would appeal the fine.
Time Warner Cable said it disagreed with the finding and will appeal. Suddenlink said it has fully complied with the FCC "as circumstances allowed" and increased the number of analog channels offered within the time studied by the FCC.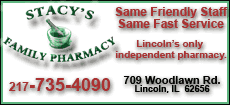 It was pointed out in TV Week that even after adjusting for inflation, cable rates have jumped 50 percent since 1992. And we still can't find anything worth watching.
[AP; LDN staff]