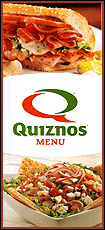 Treasurer provides a look at first eight months' revenues
City Treasurer Les Plotner presented his "State of the State" version of city finances to council members Tuesday night. The focus of his report was a comparative between this fiscal year's revenue and the revenues of the previous year.
On the whole, the revenues of the city are exceeding the expected budget amounts for the fiscal year 2008-2009. However, Plotner pointed out that at this same time in the last fiscal year, revenues were also exceeding projections but at a greater rate than they are this year.
He cited that last year the revenue from income tax was 8.9 percent higher than projected, and this year it is only 5.45 percent higher. Plotner says he doesn't expect the 5.45 percent increase to hold through the end of the year.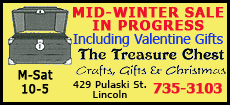 The same is true with sales tax collected. While the figure at the end of December is higher than expected by 5.23 percent, last year this same line of revenue exceeded the projection by 12 percent.
Plotner says these are signs of the economic condition the country is in, and he's not expecting any large excesses in either income tax revenue or sales tax revenue this year.
He also pointed out that revenue generated from the telecommunication tax is 13.12 percent below what it was at this same time last year. He says that he has no explanation now for the dramatic decrease but will be investigating it further.
(See table with figures below.)
City to seek firehouse funds
Council members approved a letter be written and signed by fire Chief Kent Hulett and Mayor Beth Davis-Kavelman that would seek federal funds for a new fire station for the city of Lincoln.
Alderman Buzz Busby, who said that the city should attempt to get economic stimulus funds for the project, made the motion. Hulett added that the city should not only seek federal stimulus funds, but state funding as well. He cited that the city of Taylorville has completed a new fire station, replacing one that was only slightly over 30 years old, and did so with federal and state funding.
Hulett added that many things need to be considered regarding this new station, including the best location and the actual size of station needed. He said that due to space constrictions, the city fire department has equipment housed in three separate locations, and this does sometimes hinder response time. About the location, he said that when called to the west end of town it can take up to seven or eight minutes to respond from the uptown location.
Council approves mayor's Lincoln Planning Commission appointment
The mayor announced to the council that Lincoln Planning Commission member Don Vincent had resigned for health reasons.
The mayor asked that the city appoint as his replacement former county board member Richard "Dick" Logan. Council members voted 8-0 to approve the appointment, with Verl Prather and Joni Tibbs absent.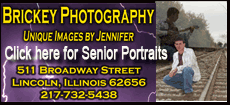 Council amends enterprise zone
In the city's portion of the Lincoln/Logan County Enterprise Zone, builders are offered "waiver of all development and permit fees for work in and related to development of the (enterprise) zone." Specifically, sewer connection charges, excavation permit fees and building permit fees are subject to reduction.
By offering incentives that reduce construction costs, the enterprise zone is used as a tool to attract businesses looking for a place to build or expand their operations.
A couple of years ago Alderman Buzz Busby began calculating the costs to maintain and operate the wastewater treatment facility and the sewer line system. He saw that costs were not keeping up with current and future needs. He directly correlated the increasing capacity consumption at the treatment plant to new business developments and said that the city could not afford to continue to offer this exemption and be ready for the costs of the next expansion.
Last night the council agreed by vote to no longer waive sewer tap fees.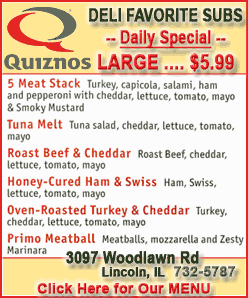 Waivers extended for potential new business
One business, Helitech, is in process of making decisions about building in the enterprise zone. Joel Smiley, executive director of the Lincoln & Logan Economic Development Partnership, asked on behalf of Helitech that the business be grandfathered into the ordinance above to have the sewer tap fee waived.
The sewer tap fee at this location was estimated at $1,500.
Helitech is looking to build in the vicinity of Sysco Drive. The city acted as the developer for that area as part of an agreement that brought Sysco to town. The developer pays for water lines to be installed and typically passes that cost on to the entity building. In an agreement with Illinois American Water, the city, as developer, is entitled to seek a reimbursement from the business.
The water main cost for the proposed location was estimated at $5,357.
Council members voted on each of the requests and agreed unanimously to measures that would waive both the sewer tap fee and the water main reimbursement fee for Helitech, if they were to build on the lot being considered or in an enterprise zone.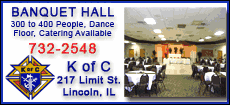 Smiley was present for the vote and told council members that he was very optimistic about this project and hoped to be bringing further good news within the next couple of weeks.
Mayor asks council to take over Heritage Days and Fourth of July planning
At the council workshop meeting on Jan. 13, the mayor asked council members to consider what they would like to do in proceeding with the annual Heritage Days events that are held in conjunction with the Fourth of July celebration.
The annual celebration has been one of the mayor's projects for the past few years. She explained that it would be up to the new mayor to decide whether or not the celebration goes on into the future. However, she said this is a time-sensitive issue that the council needs to decide whether or not to go forward with this year.
The mayor said that there are funds set aside for Heritage Days, and those funds include a $5,000 contribution to the Lincoln Park District to assist in paying for the $10,000 needed for the Fourth of July fireworks display.
She said that if the council chooses not to go ahead with Heritage Days, then there needs to be a decision made about what to do with the funding that is currently set aside.
Heritage Days was started in conjunction with preparing for and celebrating the city's sesquicentennial. That committee continued the yearly, multi-day event, combined with the Fourth of July celebration, and funds were built to support the Abraham Lincoln Bicentennial events that are being celebrated in the city all of this year. (See article: 'The First City to Live the Legacy' commemorates Lincoln, Ill., connection to Abraham Lincoln. Heritage Days is included in the list of Lincoln-related events.)
When the topic was raised this week it was tabled for a later date.
[By NILA SMITH]
Past related article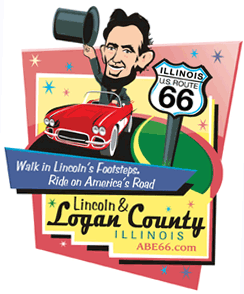 ---
A "STATE OF THE STATE" LOOK AT REVENUES RECEIVED THROUGH DECEMBER, 2008 COMPARED TO REVENUES RECEIVED THROUGH DECEMBER, 2007.
Note: The figures in parentheses are projections if the current rates would continue to the end of the fiscal year ending April 30, 2009, but that would be unlikely, according to Plotner.
INCOME TAX (8 Payments)

FY 2008-2009

$1,011,546

FY 2007-2008

$ 959,255

FY 2007-2008 Revenues Over Last 4 Payments Were $454,204 Which Includes F/A Payment of $90,847 Rec'd in May '08

Dollar Increase

$ 52,291

% Increase Over Last Year

+5.45%

Budget for FY 2008-2009

$1,400,000

($1,465,750)

NON-HOME RULE (8)

FY 2008-2009

$ 503,212

FY 2007-2008

$ 472,681

FY 2007-2008 Revenues Over Last 4 Payments Were $247,192

Dollar Increase

$ 30,531

% Increase Over Last Year

+6.45%

Budget for FY 2008-2009

$ 690,000

($ 750,404)

TELECOMMUNICATIONS (8)

FY 2008-2009

$ 295,355

FY 2007-2008

$ 339,968

FY 2007-2008 Revenues Over Last 4 Payments Were $144,521

Dollar Decrease

$ 44,613

% Decrease Under Last Year

-13.12%

Budget for FY 2008-2009

$ 500,000

($ 484,489)

SALES/USE TAX (8)

FY 2008-2009

$1,778,091

FY 2007-2008

$1,689,690

FY 2007-2008 Revenues Over Last 4 Payments Were $882,631

Dollar Increase

$ 88,401

% Increase Over Last Year

+5.23%

Budget for FY 2008-2009

$2,500,000

($2,660,722)

REPLACEMENT TAX (5)

FY 2008-2009

$ 221,485

FY 2007-2008

$ 228,639

FY 2007-2008 Revenues Over Last 3 Payments Were $133,424

Dollar Decrease

$ 7,154

% Decrease Under Last Year

-3.12%

($354,909)

December, 2008 IML Projections Indicates a 6.3% Drop in Replacement Tax In FY 2009 Which Would Be May 2008-April 2009.
Les Plotner, City Treasurer (January 20, 2009)
[Table copied from scan of treasurer's report]