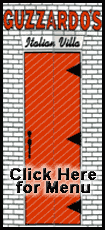 The first question for executives in a conference call, however, wasn't about the numbers -- it regarded the health of Chief Executive Steve Jobs, who announced a week ago that he would take a six-month medical leave.
Apple gave no new details, but Tim Cook, the chief operating officer who is handling day-to-day operations in Jobs' absence, attempted to assure analysts that Apple will continue to do well no matter who's in charge.
"The values of our company are extremely well entrenched," Cook said. "We believe that we're on the face of the Earth to make great products, and that's not changing."
Neither Apple nor the Securities and Exchange Commission would comment on reports that federal regulators are examining the way that Apple disclosed the details of Jobs' medical status.
Cupertino, Calif.-based Apple said it sold a record number of iPods in the quarter -- about 22.7 million, beating analysts' average expectations despite a 3 percent drop in U.S. sales. In the conference call, Cook said all the growth in iPod sales came from outside the U.S. during the last week of the quarter.
"The iPod business was way better than anyone would have thought," said Kaufman Bros. analyst Shaw Wu in an interview. "International growth definitely helped save them."
Wu also noted that Apple's gross margin got a boost in the quarter as transportation and component costs dropped.
Macintosh computer sales grew 9 percent from the year-ago quarter and met analysts' view, thanks to booming laptop sales after an October makeover for the Macbook line. That's far better than most of the PC industry fared; according to research group IDC, computer shipments fell for the first time in years during the quarter.
While the rest of the PC industry is churning out netbooks -- cheap, low-powered laptops meant mostly for Web surfing and checking e-mail -- to restart sales, Apple isn't rushing out with one of its own.
"The products in there are principally based on hardware that's much less powerful than we think customers want, software technology that is not good, cramped keyboards, small displays, etc.," said Cook. "We don't think that people are going to be pleased with those type of products. But we'll see."