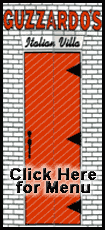 The Labor Department is forecast to report that new claims for unemployment benefits have risen to 540,000 from the previous week's 524,000, according to a survey of economists by Thomson Reuters. The Labor Department is scheduled to release the data at 8:30 a.m. EST.
Economists also widely expect more bad news in housing, with construction of new homes and apartments expected to have fallen for the sixth straight month to an annual rate of 610,000 units in December from 625,000 units in November, according to Thomson Reuters.
Applications for building permits -- an indication of future activity -- are projected to fall to an annual rate of 610,000 units, from 616,000 the previous month.
The Commerce Department is releasing the housing data at 8:30 a.m. EST.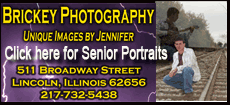 The economic news will follow a 3.5 percent jump in the Dow Jones industrial average Wednesday amid a rally in the battered banking industry, stronger-than-expected results from IBM Corp. and hopes of swift action in Washington to help the economy. Those gains came just a day after the Dow tumbled 4 percent on worries governments would further intervene to help struggling banks.
Early Thursday, Dow Jones industrial average futures fell 54, or 0.66 percent, to 8,124. Standard & Poor's 500 index futures declined 8.7, or 1.04 percent, to 828.10, while Nasdaq 100 index futures gained 3.25, or 0.28 percent, to 1,184.75.
The technology sector appears to be a bright spot again. After the market closed Wednesday, computer and electronic gadget maker Apple Inc. said its fiscal first-quarter profit increased 2 percent, beating analysts' expectations. Despite evidence showing consumers are cutting down on spending, Apple's quarterly sales also bested analysts' projections.
Three more technology and Internet heavyweights are set to release quarterly financial results after the market closes Thursday; Microsoft Corp., Google Inc. and Advanced Micro Devices Inc.