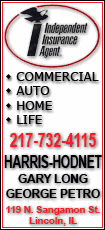 Light, sweet crude for March delivery jumped $1.45 to $45 a barrel by midday in Europe in electronic trading on the New York Mercantile Exchange after trading as high as $45.03.
The contract rose overnight $2.71 to settle at $43.55 after investor spirits were buoyed by better-than-expected corporate results from the U.S.
PNC Financial Services Group Inc., which owns bank National City Corp., and Bank of New York Mellon Corp. both reported profits a day after financial stocks plunged on fears that massive write-downs could spread throughout the industry.
IBM said late Tuesday it expects its earnings this year to come in above what analysts had been expecting and that its fourth-quarter profit jumped 12 percent, easily topping analysts' estimates.
The Dow Jones industrial average rose 3.5 percent to 8,228 on Wednesday.
"Oil is going to depend on how the economic news comes out, particularly in America," said Gerard Rigby, an energy analyst with Fuel First Consulting in Sydney.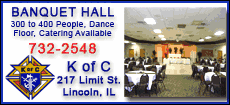 Oil has fallen 70 percent since peaking at $147.27 a barrel in July, but is up from a five-year low of $33.20 in December.
Investors also drew confidence from U.S. President Barack Obama taking office Tuesday, replacing George W. Bush.
"There's the Obama factor," Rigby said. "People are more optimistic that he can solve the economic problems than the previous president."
On Wednesday the Obama administration said that three-quarters of the economic stimulus package -- now at $875 billion -- should be spent within 18 months to have maximum impact on jobs and taxpayers.
In another indication of where markets are headed, investors will be looking to the weekly oil inventories report to be released Thursday by the U.S. Energy Department's Energy Information Administration for insight into U.S. demand.
The report is expected to show that oil stocks rose 1.9 million barrels last week, according to the average of estimates in a survey of analysts by Platts, the energy information arm of McGraw-Hill Cos.