Britain's FTSE 100 benchmark index was 2.1 percent higher at 4,144.69 in European morning trade. Germany's DAX was likewise up 2.1 percent, at 4,350.71, while France's CAC 40 rose 2.0 percent at 2,964.08.
Those increases followed robust gains in Asia, where Japan's Nikkei 225 stock average rose 1.9 percent to 8,051.74 and Hong Kong's Hang Seng closed up 0.6 percent at 12,657.99.
Expectations were that Wall Street would pause after its rally Wednesday. Dow futures were down 28 points to 8,150 and S&P500 futures 4.40 points lower at 832.40.
Bank shares proved volatile, as the ravaging they suffered this week was given a respite Thursday, helped by the news that even some U.S. bank executives were buying their own companies' shares.
Barclays, whose stock price was halved since Friday on fears it could need a bailout and face part-nationalization, was up 5 percent. Royal Bank of Scotland was more than 9 percent higher. Shares in Germany's Commerzbank were up 13 percent, while Deutsche Bank rose 10 percent.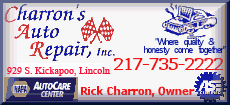 But Belgium's KBC, which Thursday received a euro2 billion state cash injection and has lost nearly 70 percent of its share value since the start of the year, remained weak, falling 12 percent.
"The day ahead is likely to be a battle between prospectively poor economic data and the relatively strong performance in equity markets overnight which were buoyed by bank executives' purchases of shares in their own banks and good results from Apple," said Daragh Maher, head of global forex strategy at Calyon in London.
Apple's announcement of record earnings on Wednesday -- following an upbeat report by IBM -- helped markets overnight and assuaged spreading fears over world economic growth. The Dow Jones industrial average rose 3.5 percent to 8,228.10, while the Standard & Poor's 500 index rose 4.4 percent to 840.24.
The Obama administration's upcoming measures to boost the world's largest economy were also in focus overnight. Treasury Secretary-designate Timothy Geithner told lawmakers that passing the stimulus plan was essential.
But the outlook for the global economy remains bleak. Germany on Wednesday said economic growth this year could easily shrink by the most since since World War II, and many governments were forced to announce a new round of bank rescue measures.
Investors were keeping a close eye on Nokia shares, which said profits fell 69 percent in the fourth quarter, after Sony Corp. announced it would record its first net loss in 14 years on slumping sales, a strong yen and restructuring costs.