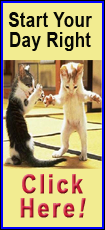 Battered by slumping sales and a strong yen, the Japanese electronics and entertainment company expects to sink into a 150 billion yen ($1.7 billion) net loss for the fiscal year through March, a reversal from 369.4 billion yen profit the previous year.
To cope with the slowdown, Sony Corp. said last month it would cut 8,000 of its 185,000 jobs around the world and shutter five or six plants -- about 10 percent of its 57 factories. It would also trim 8,000 temporary workers who aren't included in the global work force tally.
Sony said Thursday it plans to cut another 1,000 temporary workers in Japan and close one of two domestic TV plants.
Sony also will offer early retirement packages to its regular, full-time workers in an effort to cut 30 percent of its personnel costs in its TV business by March 2010. It refused to give a head count but said they are part of the 8,000 job cuts announced earlier.
Stringer also said he and two other top executives, including President Ryoji Chubachi, will give up their entire bonus, reducing their annual pay by half. Other executives and managers will see lower pay.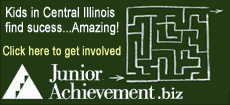 Stringer said such steps weren't enough. Sony needs to be more aggressive in cutting costs by avoiding redundancies, streamline the supplier chain and anticipate the trends in Internet-linking gadgets like the interactive TV set, he said.
"There is still a lot of the old Sony, and not enough of the new Sony," he said, acknowledging that the company faces intense competition from growing rivals like Samsung Electronics, Apple Inc. and Microsoft Corp.
Koya Tabata, electronics analyst at Credit Suisse in Tokyo, said Stringer was saying nothing new.
"There was no change to his strategy. What he said was more of the same," he said. "And that's bad."
Stringer said he was aware of the relatively protective lifetime employment regulations in Japan for full-time workers, adding that the company would "tread very, very carefully." Major Japanese companies have relied on a temporary work force to adjust to production swings.
Sony, which makes the Walkman player and PlayStation 3 game machine, also lowered its sales forecast for the fiscal year through March. It predicts fiscal year sales to decline 13 percent to 7.7 trillion yen. In October, it had expected 9 trillion yen in sales.
The efforts announced Thursday are expected to save Sony 250 billion yen for the fiscal year ending March 31, 2010, but the restructuring measures will cost 170 billion yen, according to Sony.
Other measures include outsourcing software development in India, and signing deals for making cheaper products in emerging markets, it said.