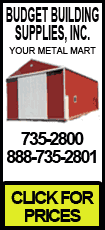 Minnetonka, Minn.-based UnitedHealth says it had net income of $726 million, or 60 cents per share, compared with $1.22 billion, or 92 cents per share, from the same quarter last year. Revenue rose 9 percent to $20.45 billion from $18.71 billion.
The insurer's profit included a charge of 18 cents per share to resolve class-action litigation over out-of-network medical services. UnitedHealth's adjusted profit of 78 cents per share matched expectations of analysts polled by Thomson Reuters.
The company also says it will maintain its outlook for 2009 earnings of $2.90 to $3.15 per share.