Net profit was euro576 million (US$743.62 million), down from euro1.84 billion in the same period in 2007.
Sales fell 19.5 percent to euro12.7 billion, from euro15.8 billion.
The results came in below expectations, sending Nokia shares down more than 5 percent in Helsinki to euro9.66 ($12.47).
The Finnish company gave a bleak outlook for the industry, saying it expects global mobile device volumes to drop 10 percent in 2009 compared to last year.
Chief Executive Olli-Pekka Kallasvuo said the industry has been hit by "weaker consumer confidence, unprecedented currency volatility and credit tightness."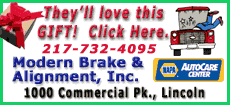 "We are taking action to reduce overall costs and to preserve our strong capital structure. This is clearly our top priority in the current economic environment," Kallasvuo said.
Nokia said its share of the handset market fell to 37 percent, down from 38 percent in the previous quarter and 40 percent in the fourth quarter of 2007.
The company said it expects to maintain its market share at the same level in the first three months of 2009, and maintains its target of increasing market share in the full year.