Now, Young is one of those veteran seniors and, along with a solid set of sophomores, the Railers hope to return to Peoria, only this time to bring home some hardware. On Wednesday night, it was the combination of the senior Young and sophomore Jordan Nelson that led to Railers to a 57-41 victory over the Bulldogs from Highland on the second night of the 2009 Meijer Winter Classic in Chatham.
Young and Nelson combined for 44 points, outscoring their opponents by themselves, to keep Lincoln perfect in the tournament. The next three games in the tournament are against conference foes (Taylorville, Jacksonville and Glenwood), and Lincoln looks to stay undefeated in the CS8, setting up a possible showdown of unbeatens a week from Friday with Southeast.
The story of the night was the inside-outside play of Young and Nelson. Highland had no defensive answer for Young. He finished with 25 points on 11-of-13 shooting, as well as leading the team with seven rebounds. "He scored in a lot of different ways tonight, " coach Neil Alexander said of Young, "going strong to the basket, had a nice turn- around 10-footer in the lane, running the floor on break opportunities and getting to the line. If you're going to be scorer, you've got to be able to score in different ways."
Another factor that helped the Railers was that the defender that Highland coach Todd Strong had picked to keep Young from the basket got in early foul trouble, picking up three quick fouls, and then got his fourth early in the third quarter.
When the Railers (16-2) weren't getting the ball to Young down low, the motion offense ran very well at times, allowing Jordan Nelson to find good shots within the framework of that offense. Nelson did not appear to force any of his 12 shots, hitting seven, including all five of the 3-pointers for the Railers, to finish with what seemed to be a very quiet 19 points.
The other Railers did a nice job of finding the hot hands of Young and Nelson, letting them lead the way to their 16th win. Lincoln was also able to keep their turnovers down again, this time making only eight on a night where most of those were unforced errors, not plays by the Highland (7-9) defense.
Coach Alexander's crew put together a couple of the normal Railer runs, including a 12-0 run late in the first and early in the second quarter. The run that put the game out of reach was a 24-7 run after Highland cut the lead to only seven early in the third at 33-26.
Highland scored the last eight points of the game to bring the game closer than it actually was, making the final margin of 17.
The Railer defense played well, but as Alexander said, "our intensity was up and down tonight, and we have to find a way to play 32 minutes." The Railers forced 20 turnovers, holding Highland to 14-of-34 shooting (41 percent), but the Bulldogs were able to connect on half of their 3-pointers (8 of 16). Lincoln's shooting eye was still there from Monday night, hitting 23 of 41 (56 percent), including 61 percent in the second half.
Nathaniel Smith added six points along with a strong defensive effort. Kyle Frick added four and even found himself at the point of the Railer zone at times during the game, giving Highland more fits. Louie Schonauer was the only other Railer to score, with three.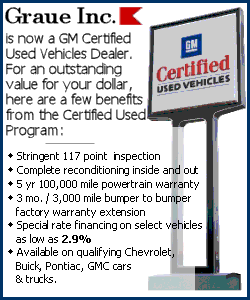 Ben Brackney, who had a strong offensive game on Monday night, was held scoreless. However, Brackney played a nice floor game and did not force many shots.
The past two nights show why the Railers may be a tough out when tournament time comes around. "Monday night it was two kids, tonight it's another two kids, so I think we're hard to scout because any given night, it could be any kid, " coach Alexander said after the Railers ran their all-time record in the Meijer Classic to 26-5.
Something the Railers have done very well over the past few games is take away the main offensive option of their opponent. Last night, Highland's leading scorer coming in, Brent Kuper, did score a Bulldog-high of 13 points. However, his first points did not come until 1:40 left in the first half, and after hitting two 3s early in the third quarter, he was held to a single free throw in the fourth quarter.
Other scores from Wednesday night saw Jacksonville beat Taylorville 67-38, and Alton came back to surprise Glenwood 35-34. Alton didn't score their first basket until about a minute and a half left in the first quarter.
After two games, the standings at Chatham look this way: Lincoln 2-0, Jacksonville 2-0, Alton 1-1, Glenwood 1-1, Highland 0-2, Taylorville 0-2.
Lincoln will be back in action Friday night as the Railers continue in the 2009 Meijer Winter Classic in Chatham by taking on the Taylorville Tornadoes in the first of three Central State Eight conference games over the weekend. In early December, Jordan Nelson led the Railers with 14 to an easy 72-33 win over Taylorville at Roy S. Anderson gymnasium. The contest is scheduled to tip around 6:30 p.m. and, as always, you can catch the game on WLCN-FM 96.3 and here at lincolndailynews.com.
___
LINCOLN (57) -- Young 11 3-5 25, Nelson 7 0-0 19, Smith 3 0-0 6, Frick 1 2-2 4, Schonauer 1 1-2 3, Brackney 0 0-0 0, Neece 0 0-0 0, Turner 0 0-0 0, Anderson 0 0-0 0, Fisher 0 0-0 0, Coyne 0 0-0 0. Team 23 6-9 57.
3-point FG: Team 5 (Nelson 5).

Highland (41) -- Kuper 13, Donaldson 12, Sudhoff 5, Reutimann 5, Knebel 3, Buehne 3.
End of first quarter -- LCHS 17, Highland 8
Halftime -- LCHS 31, Highland 20
End of third quarter -- LCHS 44, Highland 28
[By JEFF BENJAMIN]