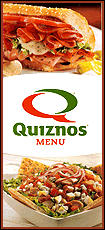 Fairfield, Conn.-based GE, which makes everything from refrigerator to jet engines, said it earned $3.65 billion, or 35 cents per share, after paying preferred dividends in the quarter ended Dec. 31. That included $1.5 billion in restructuring charges.
The results were down from $6.7 billion, or 66 cents per share, a year ago.
It says revenue was down 5 percent to $46.2 billion.
GE's earnings from continuing operations before preferred dividends matched analysts' expectations for 37 cents a share.