Britain's benchmark FTSE 100 index fell 1.6 percent to 3,987.04. Other European indexes fared even worse, with Germany's DAX down 2.7 percent at 4,105.73 and the French CAC 40 shedding 2.4 percent at 2,802.34.
Analysts said the shrinkage in British output was worse than expected and surprised with sharp drops in industrial production and services.
"Clearly this sets a very weak platform for GDP growth this year and suggests that our forecast for a 2.5 percent drop could be too optimistic," said Vicky Redwood, analyst at Capital Economics in London.
Europe's losses followed even sharper drops in Asia, where Japan's Nikkei 225 dropped 3.8 percent to 7,745.25, while Hong Kong's Hang Seng Index eased 0.6 percent to 12,578.60 and South Korea's Kospi sank 2.1 percent to 1,093.40.
Both financial and technology stocks were under pressure on fears a deeper global downturn would continue to weigh on corporate earnings.
"Profit concerns continue to intensify, with consensus estimates now looking for an overall fall of around 28 percent in Q4 earnings in the S&P 500," said Mitul Kotecha at Calyon in London.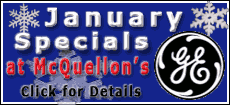 In the U.S., investors were stunned overnight by news software giant Microsoft Corp. was slashing 5,000 jobs -- the first mass layoffs in its 34-year history -- and had suffered an 11 percent drop in profit last quarter. Upbeat earnings by Google Inc. did little to alleviate investors' sour mood.
The gloom was echoed in Thursday's U.S. economic data, which showed construction of new homes and apartments slid 15.5 percent in December, closing out the worst year for builders since at least 1959. Meanwhile, first-time applications for unemployment benefits jumped last week to 589,000, the most since 1982.
That helped send the Dow Jones Industrial Average down 1.3 percent to 8,122.8 and the Standard & Poor's 500 index 1.5 percent lower at 827.50.
Wall Street was expected to extend those gains Friday, with futures predicting the Dow would open 191 points lower at 7,901 and the S&P 500 down 18.60 points at 806.90.