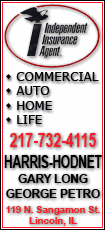 Harley says it will consolidate two engine and transmission plants in Milwaukee into another Wisconsin facility. It will shrink its paint and frame operations at its York, Pa., plant and close a distribution facility in Franklin, Wis.
The company also says it will end its domestic transportation fleet, and plans a 10 percent to 13 percent reduction in shipments for 2009.
Harley says earnings fell 58 percent to $77.8 million, or 34 cents per share, from $186.1 million, or 78 cents per share, last year. Sales fell 6.8 percent to $1.29 billion.
Analysts expected earnings of 57 cents per share on sales of $1.29 billion.