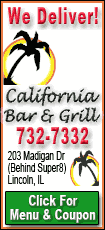 The net loss -- Samsung's first since the company began reporting results on a quarterly basis in the third quarter of 2000 -- underlines the challenges facing electronics companies worldwide as major economies flounder in recession.
The Suwon, South Korea-based company has struggled with falling prices for chips and flat screens, as well as the waning consumer appetite that has hit other Asian electronics manufacturers including Japanese giant Sony Corp.
On Thursday, Sony projected its first annual loss in 14 years, while South Korea's LG Electronics Inc. reported a record quarterly net loss. Japan's Panasonic Corp. said earlier this month it would slash about $1.5 billion from its planned investment in two new flat-screen TV plants and shut down unprofitable businesses.
Samsung's results showed that "our company could not escape the rapid decline in the global economy," Robert Yi, vice president for investor relations, told a conference call.
The result was not as bad as the net loss of 92.93 billion won forecast by an Associated Press survey of 10 analysts. But on an operating basis, the company racked up red ink to the tune of 940 billion won, much worse than the forecast of a loss of 319 billion won. That loss was also a first.
Operating earnings are seen as a direct indicator of core business performance while net profit or loss also reflects taxes, dividends, asset sales and other items.
"The global economic slowdown had an adverse effect on consumer purchases of electronics goods in the fourth quarter, traditionally a strong period for electronics companies," Samsung said in the release.
Fourth quarter sales rose to 18.45 trillion won from 17.48 trillion won the year before, but less than the 20 trillion won expected by analysts.
Samsung shares fell 4.1 percent to close at 442,000 won.