Even as the Google tightened its belt, its fourth-quarter revenue climbed 18 percent to $5.7 billion. It's the first time since Google went public in 2004 that its quarterly revenue growth has been less than 30 percent, but it was still a double-digit increase in a backpedaling economy.
"It was a pretty impressive performance in this kind of downturn," said Stanford Group analyst Clayton Moran.
Google's showing contrasted sharply against the performance of its biggest rival, Microsoft Corp., during the same period. Microsoft not only missed analyst forecasts, but telegraphed its diminishing expectations by disclosing plans to lay off about 5,000 workers during the next 18 months.
But Thursday's news didn't lift Google's downtrodden stock, which fell more than 2 percent to $298.32 in extended trading. The dip indicates investors still aren't certain the Mountain View-based company will be able to shine amid the economic gloom.
Google's management sounded some alarms in two conference calls with analysts.
Although he hailed his company's strength in a decrepit economy, Google Chief Executive Eric Schmidt signaled the challenges are becoming more daunting. He described the fourth quarter as "the easy part" and called the upcoming months "uncharted territory."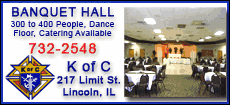 Schmidt and other executives pointed out the company may have benefited from desperate merchants who bought more online ad space from Google to promote big sales designed to clear their stores and warehouses before the holiday shopping season was over.
And Jonathan Rosenberg, Google's chief products officers, conceded the company will be vulnerable if the 13-month-old recession deepens.
"If there's less commerce overall, you know, then that's going to adversely impact Google," Rosenberg said.
Moran and other analysts believe Google's revenue in the current quarter ending in March will be lower than in the fourth quarter. If that happens, it would be the first sequential decline in Google's quarterly revenue.
The downturn already is squeezing Google's profit and raising employee morale issues.