And the biggest maker of flat-screen TVs, Samsung Electronics, posted its first-ever quarterly loss. The South Korean electronics manufacturer lost 20 billion won, or $14.4 million. Samsung's report comes a day after Sony Corp. projected its first annual loss in 14 years and LG Electronics Inc. reported a record quarterly loss.
Dow Jones industrial average futures fell 167, or 2.06 percent, to 7,925. Standard & Poor's 500 index futures declined 15.2, or 1.84 percent, to 810.30, while Nasdaq 100 index futures fell 22.25, or 1.90 percent, to 1,150.00.
Futures moved off earlier lows after Dow component General Electric Co. reported fourth-quarter profits Friday morning that were in line with analysts expectations and at the bottom end of the company's previous guidance. But, GE results were not enough to help rally markets.
Copier and printer maker Xerox Corp. posted a profit of $1 million. Excluding one-time charges, Xerox still fell short of analysts expectations because of weakening sales.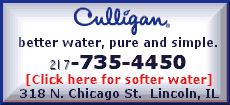 Capital One Financial Corp. became the latest financial firm to report weak quarterly results. The financial services firm, which is primarily focused on credit card lending, late Thursday reported a fourth-quarter loss as it set aside $2.1 billion to cover defaulting loans. Analysts were expecting the company to post a profit.
The financial industry has been among the hardest hit during a volatile week that has seen triple-digit swings in the Dow Jones industrial average each of the last three days.
Advanced Micro Devices Inc. said late Thursday it narrowed its quarterly loss, but still failed to meet analyst expectations. The chip maker is the latest technology firm to report quarterly struggles, following rival Intel Corp. last week and software firm Microsoft Corp., which reported disappointing results Thursday.
Sales at AMD fell 33 percent and the company expects another drop in the first quarter.