Today's highlight in history:
On Jan. 23, 1968, North Korea seized the Navy intelligence ship USS Pueblo, charging its crew with being on a spying mission. (The crew was released 11 months later.)
On this date:
In 1789, Georgetown University was established in present-day Washington, D.C.
In 1845, Congress decided all national elections would be held on the first Tuesday after the first Monday in November.
In 1932, New York Gov. Franklin D. Roosevelt announced his candidacy for the Democratic presidential nomination.
In 1943, critic Alexander Woollcott suffered a fatal heart attack during a live broadcast of the CBS radio program "People's Platform."
In 1950, the Israeli Knesset approved a resolution affirming Jerusalem as the capital of Israel.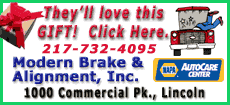 In 1964, the 24th amendment to the Constitution, eliminating the poll tax in federal elections, was ratified.
In 1973, President Richard M. Nixon announced an accord had been reached to end the Vietnam War.
In 1989, surrealist artist Salvador Dali died in his native Figueres, Spain, at age 84.
In 2002, Wall Street Journal reporter Daniel Pearl was abducted in Karachi, Pakistan, by a group demanding the return of prisoners from the Afghan campaign; he was later slain.
In 2005, former "Tonight Show" host Johnny Carson died in Malibu, Calif., at age 79.
Ten years ago: A federal judge ordered Monica Lewinsky to submit to an interview sought by House prosecutors in President Bill Clinton's impeachment trial. During his visit to Mexico, Pope John Paul II urged his flock in the Americas to make the region a "continent of life."