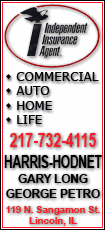 The sale would include Wrigley Field and a 25 percent interest in a regional sports network, said Dennis Culloton, a spokesman for group head Tom Ricketts. Culloton said the deal was worth about $900 million.
"My family and I are Cubs fans," Ricketts said in a statement Thursday night. "We share the goal of Cubs fans everywhere to win a World Series and build the consistent championship tradition that the fans deserve."
The family, whose bid was picked from among three finalists, also said in the statement that it's looking forward to working with the Tribune and Major League Baseball to close the transaction promptly. Tribune Co. spokesman Gary Weitman declined comment.
The selection of Tom Ricketts, a member of the founding family of TD Ameritrade Holding Corp., and chief executive of InCapital LLC, was first reported by the Chicago Sun-Times' Web site.
Now more than a century removed from their last World Series title, the Cubs were purchased by Tribune Co. from Wm. Wrigley Jr. Co. for $20.5 million in June 1981. Tribune Co. put the team on the market on opening day 2007, when real estate mogul Sam Zell agreed to buy the corporation.
Cubs chairman Crane Kenney said last week that the team hopes to have a new owner in place by opening day, April 6, but many steps must happen before a sale can be completed.
"Obviously, these final negotiations are key, but my client is, as the statement indicates, pretty optimistic," Culloton said.
Ricketts must reach an agreement with Tribune Co., which filed for bankruptcy protection last month. While the Cubs and Wrigley Field were not included in the bankruptcy filing, a sale likely will have to be approved by the creditors' committee and possibly a bankruptcy judge.
In addition, a sale must be approved by baseball owners.
Under the structure that had been discussed with baseball officials, Tribune Co. would keep a small percentage of the team for tax reasons, probably around 5 percent, a baseball official said. The official spoke on condition of anonymity because discussions between the team and MLB have not been made public.
Other finalists in the bidding included Hersch Klaff, who owns a Chicago commercial real estate firm, and a partnership between two New Yorkers involved in private equity, Marc Utay of Clarion Capital and Leo Hindery Jr. of InterMedia Partners.