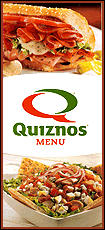 Memphis has lost seven straight and 15 of 17 to fall to 11-30 after Iavaroni led the team to a 22-60 record last season, his first as an NBA head coach.
Iavaroni's firing was first reported by TNT and The Commercial Appeal.
According to a story on the newspaper's Web site, assistant Johnny Davis will coach Memphis for the next two games before Lionel Hollins rejoins the team for a third stint as head coach. Hollins is an assistant with Milwaukee. The report cited a source with knowledge of the organization's plans.
The Grizzlies went 49-33 and made the playoffs in 2005-06, but Mike Fratello was fired after the team got off to a 6-24 start the following season. Tony Barone Sr. took over on an interim basis and led Memphis to an NBA-worst 22-60 mark.
The Grizzlies were in a prime spot to nab Greg Oden or Kevin Durant in the 2007 draft, but slipped to the fourth spot in the lottery and ended up with guard Mike Conley -- so far a disappointment.
Then-Memphis president Jerry West called the lottery result "grossly unfair."
Iavaroni became the ninth coach in franchise history in May 2007 after spending five seasons as an assistant with Phoenix. He also coached under Pat Riley in Miami from 1999-02 and Fratello in Cleveland from 1997-99. Iavaroni played in the NBA from 1982-89 with Philadelphia, San Antonio and Utah.